---
WE DESIGN AND PRINT ANY TYPE OF FLAG

---
 
Bavaria State Flags
There are officially two flags of Bavaria: the striped type and the lozenge type, both of which are white and blue. Both flags are historically associated with the royal Bavarian Wittelsbach family, which ruled Bavaria from 1180 to 1918.
OPEN
Expected delivery 7 - 10 Working Days
Delivery
Free for orders over R1000
SSL & https Secure
Your information is safe with us
Both horizontal and vertical flags with stripes or white and blue lozenges without arms can be considered official flags of the state, in Bavaria called the Staatsflagge. They may be used by civilians and by government, including using on state motor vehicles. The striped and lozenge styles have equal status, and offices or users are free to choose between them.

The variants defaced with the arms are unofficial, and the use of the symbols by civilians is strictly speaking illegal but is tolerated. A lozenge-style flag with the arms is common.
You might also like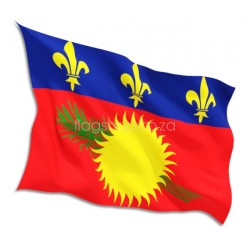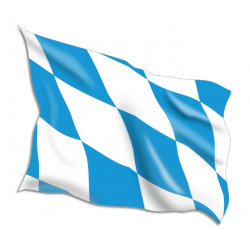 15 other products in the same category: