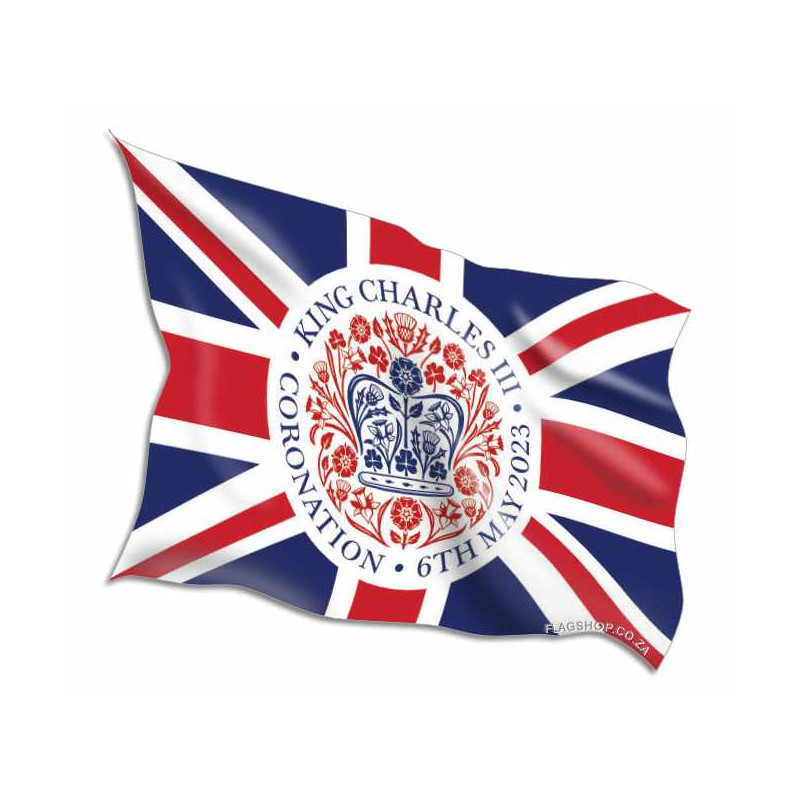 DISCOUNT

You get 10% off this product
---
 
King Charles III Coronation Flags
The coronation of Charles III and his wife, Camilla, as king and queen of the United Kingdom and the other Commonwealth realms is scheduled to take place on Saturday, 6 May 2023, at Westminster Abbey.
Free Delivery
For purchases over R1000 (RSA only)
Expected Delivery Time
7 - 10 Business Days
Digital (Instant) Downloads
Do not have a watermark
► Contact Us For A Custom Design
Charles acceded to the throne on 8 September 2022, upon the death of his mother, Elizabeth II.

Compared with previous coronations, the ceremony will undergo some alterations to represent multiple faiths, cultures, and communities across the United Kingdom, and will be shorter than his mother's coronation in 1953. The ceremony will begin with the anointing of Charles, symbolising his spiritual entry into kingship, and then his crowning and enthronement, representing his assumption of temporal powers and responsibilities. Camilla will be crowned in a shorter and simpler ceremony. The royal family will travel to Buckingham Palace afterward, in a state procession, and appear on the balcony to celebrate the occasion.

In addition to the coronation ceremony, the event will be marked by public ceremonies and celebrations in Australia, Canada, New Zealand, and the British Crown Dependencies and overseas territories. On 7 May, the Coronation Big Lunch will take place in the United Kingdom, providing the public with the opportunity to mark the occasion with street parties. The Coronation Concert will be held on the same day at Windsor Castle with representatives of the King and Queen's charities as well as members of the general public in attendance. The Big Help Out initiative will take place on 8 May, to encourage community service and volunteering. Both the coronation at Westminster Abbey and the concert at Windsor Castle will be broadcast on television and streamed online.

This will be the first coronation of a British monarch in the 21st century and the 40th to be held at Westminster Abbey since 1066.
Customers who bought this product also bought:
16 other products in the same category: