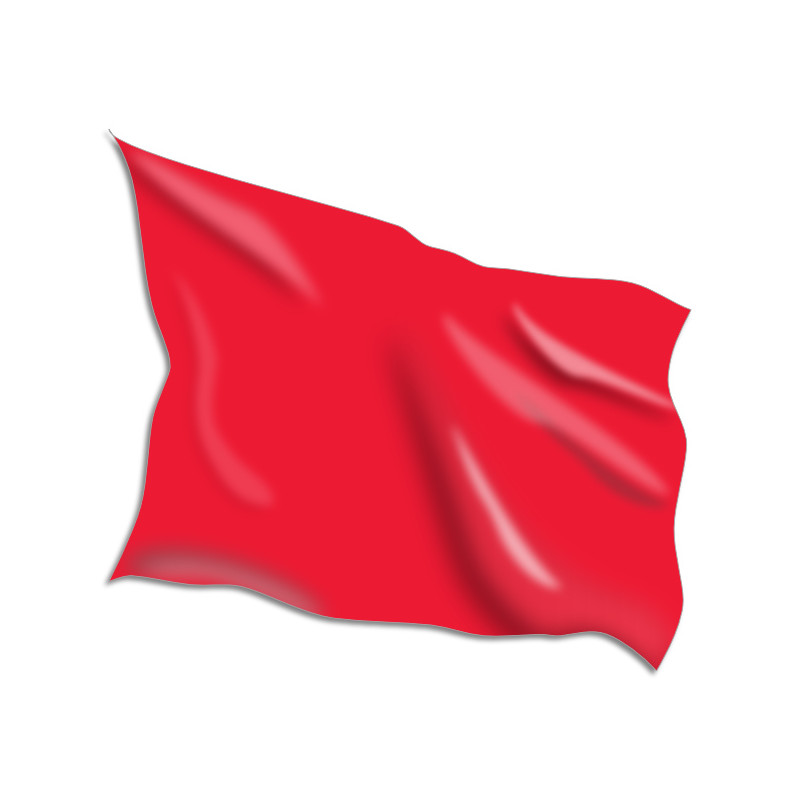 DISCOUNT

You get 10% off this product
---
 
Red Racing Flags
The solid red flag is displayed when conditions are too dangerous to continue the session. Depending on the series and the circumstances, the cars are typically directed to proceed immediately to pit road, or to stop at a specific spot on the track. In some severe cases the cars might be required to stop immediately where they are. During red flag conditions, repair work in the pits or garage area is typically prohibited, except in non-points paying races.
Free Delivery
For purchases over R1000 (RSA only)
Expected Delivery Time
7 - 10 Business Days
Digital (Instant) Downloads
Do not have a watermark
► Contact Us For A Custom Design
There are numerous hazards that might cause a need to halt or prematurely end a session. Many hazards, such as rain, darkness, a blocked course (due to debris, water, or safety vehicles), a car on fire, or a multi-car crash (especially one that results in serious injuries or one that results in damage to walls, fences or the surface itself which require repairs) might prompt series officials to call for the red flag.

Some series use a red flag when a severe accident has occurred or to temporarily stop a race nearing the end of a race. This is usually done when a collision requiring clean-up would otherwise extend the caution period to take longer than the amount of race laps available to finish the race, when a fuel spill occurs on the circuit, or to maximize safety team work. During such a red-flag period, cars are directed to stop in line at a specific point on the track, usually directly opposite to the incident.

The red flag may be used to indicate a per-determined pause in the race (Grand Prix Racing), such as in NASCAR's Budweiser Shootout or the Sprint All Star Race. In these cases, the cars are directed to the pit area where some may be worked on to the extent the race rules allow.
In the event of a bad start, the yellow and red flags may be displayed together, or a unique diagonally divided red and yellow flag can be displayed, to indicate a restart. Drivers will go back to their starting positions and line up for another start. This is rarely used where computer scoring is involved, and can create much confusion as the drivers attempt to get back in order.
In NASCAR, a practice session or a qualifying session is ended with the red and black flags waved together.
Customers who bought this product also bought:
11 other products in the same category: