 
United States Flags
The fifty stars on the flag of the United States represent the 50 states and the 13 stripes represent the thirteen colonies that rebelled against the British monarchy and became the first states in the Union.

We're Open
It's Business As Usual
Delivery
Countrywide
SSL & HTTPS Secure
Your information is safe with us
The national flag of the United States of America (or the American flag) consists of thirteen equal horizontal stripes of red (top and bottom) alternating with white, with a blue rectangle in the canton (referred to specifically as the "union") bearing fifty small, white, five-pointed stars arranged in nine offset horizontal rows of six stars (top and bottom) alternating with rows of five stars. Nicknames for the flag include the "Stars and Stripes", "Old Glory," and "The Star-Spangled Banner" (also the name of the national anthem). Wikipedia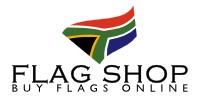 Data sheet
Material

Printed Polyester Bunting which is the traditional flag material woven from 100% polyester spun yarn which gives the effect of traditional cotton bunting.

Vertical Flags

Vertical flags have a sleeve on top to accommodate a rod from which it hangs - rod not included

Size

Ceremonial: Printed on two panels which are stitched together.
9 other products in the same category:
Customers who bought this product also bought: