 
United Kingdom Flags
The United Kingdom of Great Britain and Northern Ireland uses as its national flag the royal banner known as the Union Flag or, popularly, the Union Jack.
OPEN
Expected delivery 7 - 10 Working Days
Delivery
Free for orders over R1000
SSL & https Secure
Your information is safe with us
The current design of the Union Flag dates from the union of Ireland and Great Britain in 1801. It consists of the red cross of Saint George (patron saint of England), edged in white, superimposed on the Cross of St Patrick (patron saint of Ireland), which are superimposed on the Saltire of Saint Andrew (patron saint of Scotland). Wales, however, is not represented in the Union Flag by Wales' patron saint, Saint David, as at the time the flag was designed Wales was part of the Kingdom of England.

Its correct proportions are 1:2. However, the version officially used by the British Army modifies the proportions to 3:5, and additionally two of the red diagonals are cropped. – Wikipedia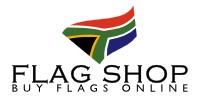 Data sheet
Material

Printed Polyester Bunting which is the traditional flag material woven from 100% polyester spun yarn which gives the effect of traditional cotton bunting.

Vertical Flags

Vertical flags have a sleeve on top to accommodate a rod from which it hangs - rod not included

Size

Ceremonial: Printed on two panels which are stitched together.
9 other products in the same category: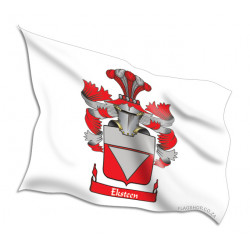 Customers who bought this product also bought: