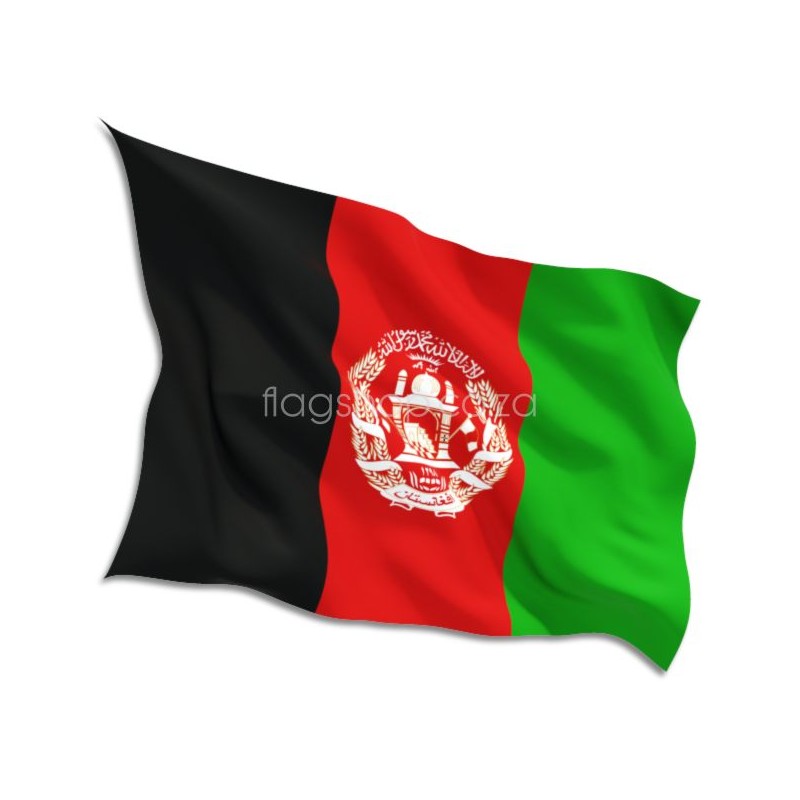 DISCOUNT

You get 10% off this product
---
 
Afghanistan Flags
The National Flag of Afghanistan has a vertical tricolour of black, red, and green charged in the centre with the national emblem.
Free Delivery
For purchases over R1000 (RSA only)
Expected Delivery Time
7 - 10 Business Days
Digital (Instant) Downloads
Do not have a watermark
► Contact Us For A Custom Design
The flag of Afghanistan (Persian: بيرق افغانستان, Pashto: د افغانستان بيرغ) was adopted by the transitional government of the Transitional Islamic State of Afghanistan in 2002–2004. This flag is similar to the one flown in Afghanistan during the monarchy between 1930 and 1973. The difference is the addition of the shahadah at the top of the coat of arms (seen in gold/yellow) in the center. The new flag was adopted January 4, 2004. This flag consists of three stripes of the colors black, red, and green. This has been present on most flags of Afghanistan in the last twenty years. The center emblem is the classical emblem of Afghanistan with a mosque with its mihrab facing Mecca.

The pre-Taliban-era and Afghan Northern Alliance flag featured the same emblem, but with green, white and black horizontal stripes instead.

Afghanistan has had more changes of its national flag during the 20th century than any other country in the whole world. It has had a massive 20 different flags since the first flag in 1747. In only 4 years (1926–1930), Afghanistan had 7 flag changes – many of these flags were used as the nation's flags for only a few months.
Customers who bought this product also bought:
16 other products in the same category: