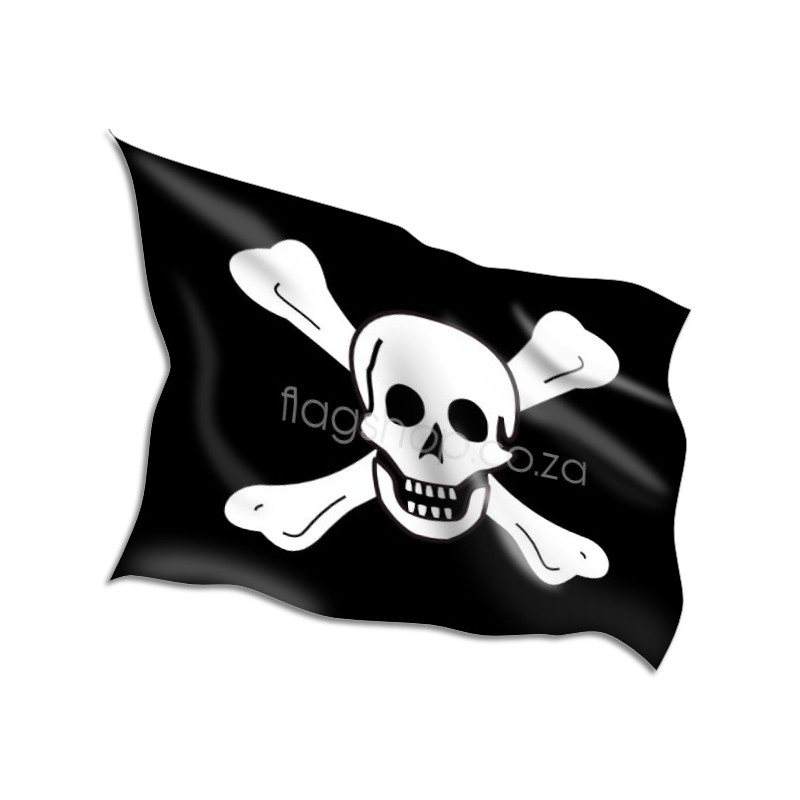 DISCOUNT

You get 10% off this product
---
 
Richard Worley Pirate Flags
Richard Worley was an English pirate who operated in the Caribbean Sea and on the East coast of the American colonies during the early 18th century. He is credited as one of the earliest pirates to fly a version of the skull and cross bones pirate flag.
Free Delivery
For purchases over R1000 (RSA only)
Expected Delivery Time
7 - 10 Business Days
Digital (Instant) Downloads
Do not have a watermark
► Contact Us For A Custom Design
Worley's flag was a black flag with a white skull and crossbones in the center. The flag was often flown from the mast of his ship, the Revenge, as a warning to other ships that they were about to be attacked.

The skull and crossbones were a common symbol of death, and they were often used by pirates to intimidate their victims. The flag was also a way for Worley to identify his ships. When Worley's fleet appeared on the horizon, the sight of his flag would send a shiver down the spines of any sailor who saw it.

Worley's flag was a simple but effective design. It was easy to recognize from a distance, and it sent a clear message to those who saw it: surrender or die.

Here are some additional facts about Richard Worley's flag:

The flag was likely designed by Worley himself.
The flag was first seen in 1718, when Worley's ship, the Revenge, attacked a merchant ship in the Caribbean.
The flag is still used today by some pirate enthusiasts, and it is a popular symbol of the Golden Age of Piracy.
Worley's flag is a reminder of the terror that Worley and his crew inspired, and it is a testament to the power of fear in warfare. It is also a reminder of the rich and complex history of piracy, and the many different symbols and traditions that have come to be associated with it.

Here are some other interesting facts about Richard Worley:

He was born in England in 1680.
He joined the Royal Navy as a young man, but he deserted and became a pirate in 1717.
He was known for his ruthlessness and his cruelty.
He was killed in a battle with the British Navy in 1719.
Worley's life was short, but he made a lasting impression on the history of piracy. His flag is one of the most iconic symbols of piracy, and it is a reminder of the terror that he and his crew inspired.
16 other products in the same category: