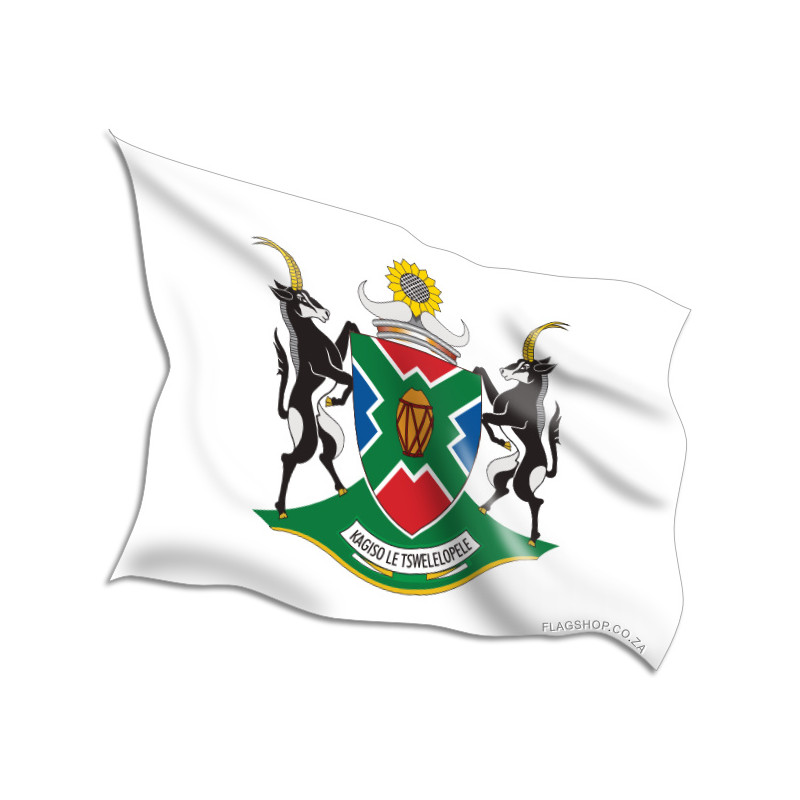 DISCOUNT

You get 10% off this product
---
 
North West Flags
North West was incorporated after the end of Apartheid in 1994, and includes parts of the former Transvaal Province and Cape Province, as well as most of the former bantustan of Bophuthatswana.
Free Delivery
For purchases over R1000 (RSA only)
Expected Delivery Time
7 - 10 Business Days
Digital (Instant) Downloads
Do not have a watermark
► Contact Us For A Custom Design
It was the scene of political violence in Khutsong, Merafong City Local Municipality in 2006 and 2007, after cross-province municipalities were abolished and Merafong Municipality was transferred entirely to North West. Merafong has since been transferred to Gauteng province in 2009.
This province is the birthplace of prominent political figures: Lucas Mangope, Moses Kotane, Ahmed Kathrada, Abram Onkgopotse Tiro, Ruth Mompati, J. B. Marks, Aziz Pahad, Essop Pahad and others. Wikipedia
8 other products in the same category: